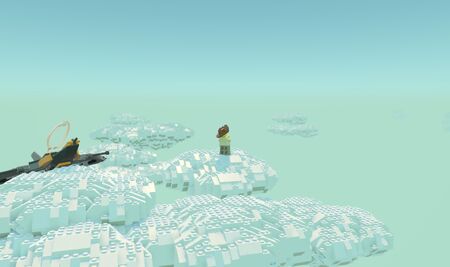 The Sky is an unpopulated biome in LEGO Worlds.
Appearance
Edit
The Sky region is not a distinct Biome in LEGO Worlds, but does act as a specific region, as evidenced by the volumetric solid clouds that are randomly generated in the sky. These clouds can be landed on, carved out, and even built upon.
At this time, no models are spawned in the sky. Clouds are available as a "Build" option in the menu.
Useful Galactic Coordinates:
Edit
Look up.
Ad blocker interference detected!
Wikia is a free-to-use site that makes money from advertising. We have a modified experience for viewers using ad blockers

Wikia is not accessible if you've made further modifications. Remove the custom ad blocker rule(s) and the page will load as expected.